You can find me on Facebook Karen Colton until I find a board  that does not expect me to conform to their way of thinking here. I do not expect that from anyone else, but honestly I am sick of having to explain this to everyone I DO NOT expect anyone anywhere to conform to my way of thinking. If you listen and  care please understand What I say is just my opinion. Can you? PLEASE do not judge me. I will not judge you. I only edit when I see my grammar and spelling is wrong. If I think I  will offend I delete my post.  Since I lost my daughter I am experiencing survivors guilt Can you please try to see I mean no harm and I do not need  the challenge. I have gotten better at dealing with it. I am just more aware of personal blame and judgment from others, it hurts. I used to put up a wall in my minds eye.
I just don't have the same ability now.

Kindness is something the blind can see and the deaf can hear.

(author unknown)

r

e

I live here in Grand Blanc Michigan
I love my home I have been here 8 years

My apartment at Perry Place
I am on the third floor I just moved into a

2 bedroom from a one bedroom in this

building on the same floor

I am always up late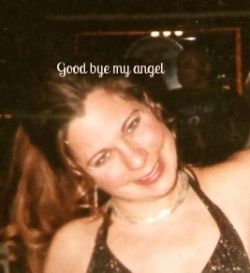 I lost this beautiful child of mine April 16th 2014.
She was 42 years old within a blink of an eye, she was gone.

Love who you can and never forget to say "I Love You."
She never hung up the phone without telling me just that.

There is nothing harder than to loose a child .
There was no warning!

Check on friends and family
who live alone NOBODY should die alone.

It was her heart an she was gone within minutes.
This was my family at a Happy Time



Now
  Me

Look what, lightfeather made for me, she is a very
special friend 


PM me here anytime